When you entrust your child to a daycare center, you might be wondering what kind of social benefits they will get from the experience. You want your child to be well-rounded, after all, and that includes being able to interact properly with other people — whether it's their peers, older students, teachers, or even the postman stopping by for a delivery.
At Small World Learning Center, we offer the best daycare services in Littleton, Colorado. We want to ensure that your children get the best possible experience out of daycare and that includes rounding out their social skills. In the following blog post, we have put together four different social benefits of your child attending daycare. Learn more below and contact our Littleton daycare center to enroll your child or children in daycare today!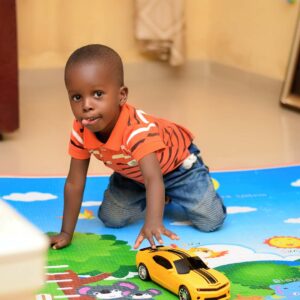 Daycare Socializes Children
Children who are enrolled in daycare are often exposed to new people and new environments. This is one of the main reasons why daycare is so beneficial for children — because it puts them directly in a situation that helps them to socialize with other kids their age. At home, your child might only interact with family members, and maybe neighbors or family friends at best, which is fine. But at daycare, they will be around other children their age and adults they don't necessarily know. This can help them learn how to communicate properly with new people and make friends.
Furthermore, daycare provides a structured environment for children to interact with their peers. Along with that, daycare centers also typically have a variety of activities for children to participate in, which can help them learn to interact with others. And last but not least, daycare staff are dedicated to modeling the appropriate social behavior for children.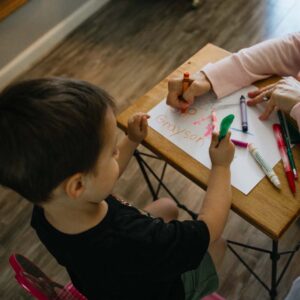 Daycare Helps Children to Learn New Skills
Daycare is a great environment for children to learn many new things! Your child will have the opportunity to learn plenty of new skills at daycare — here, they will get the opportunity to learn important skills that they will continue to use throughout their lives.
One of the first things that children will learn when they are in daycare is how to get along with other children. Additionally, they also learn how to be patient, share, cooperate, and respect others' feelings, which will, in turn, help them to be more confident and less anxious in social situations. 
What's more, children will also learn to develop dexterity as well as a variety of new mental skills, such as playing games, using scissors, coloring or drawing, and much more. And lastly, daycare is also a great place for children to learn new things such as how to tie their shoes, how to brush their teeth without help from an adult, and how to lie down quietly for a nap.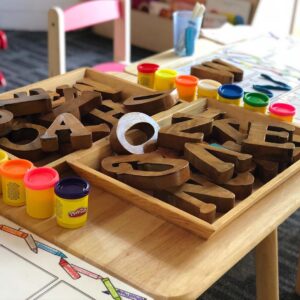 Daycare Can Provide a Better Learning Environment Than Home
Daycare is a crucial part of a child's early learning and development and in some cases, daycare can provide a better learning environment than home. This is because daycares are designed specifically for children, with all the necessary resources and facilities. 
In addition, enrolling your child in daycare provides them with the opportunity to learn from their peers, interact with other children, and play in an environment that is supervised by adults. Daycare can also provide a better learning environment than home because it provides kids with the opportunity to explore different things, like new toys and games. Plus, there will be trained professionals supervising the children and ensuring that they are learning properly.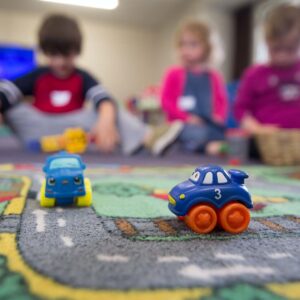 Daycare Can Help Parents by Giving Them Some Time to Take Care of Themselves
More often than not, parents enroll their children in daycare because they must go to work or school and cannot bring the children with them. However, there are other times and situations in which daycare is great for simply giving parents a break and some time to take care of themselves. 
Daycare can allow parents to have some time off from taking care of their children, which can be very helpful for the parent's mental health. This time off also allows them to take care of themselves and do things they might not have time for otherwise. Having some time to themselves can help them relax and recharge so that they can better take care of their children when they are home.
As you can see, there are many social benefits to your child attending daycare. Plus, there are even more than we have listed! If you are considering enrolling your child or children in daycare, contact our team at Small World Learning Center in Littleton — we will be happy to help you decide if having them attend daycare is the right choice.
---
Why Choose Small World Learning in Littleton?
Small World Learning in Littleton, Colorado was founded in 2017 and has grown to be one of the most acclaimed daycare centers in the area. We are focused on providing a balanced curriculum to educate and prepare children for school. This means our daycare is committed to providing a safe, nurturing environment where children can learn and develop their social, emotional, physical, and intellectual skills. 
Our Littleton daycare center offers part-time care for children as young as infants, to those as old as pre-kindergarten. Small World Learning Center is open from 7 am until 5:30 pm from Monday through Friday. We are committed to providing a full range of educational experiences that will help prepare children for success in school and beyond. We are proud to have cultivated a safe place for your child to learn and grow.
If you are looking for a reliable and reputable daycare center in Littleton, CO, look no further than Small World Learning Center! We offer a safe and nurturing environment for your child to learn and grow socially. We have classrooms for children of all ages, from infants and toddlers to pre-schoolers and pre-kindergarteners. To schedule a tour at our Littleton daycare center, get in touch with us today!