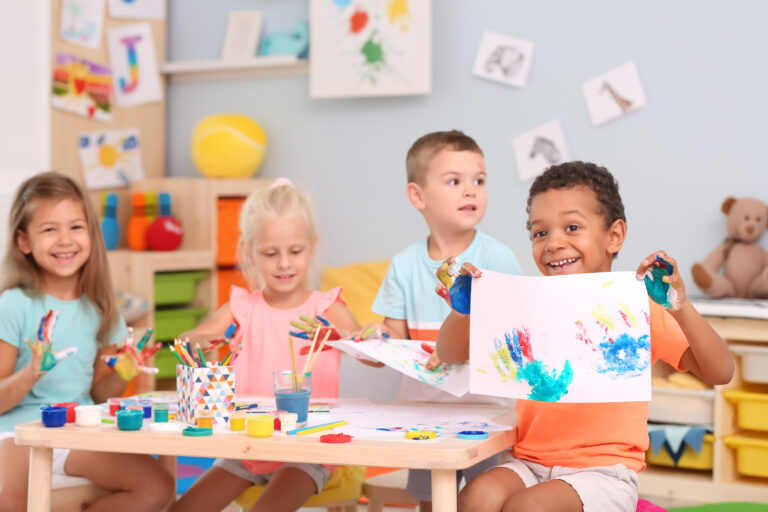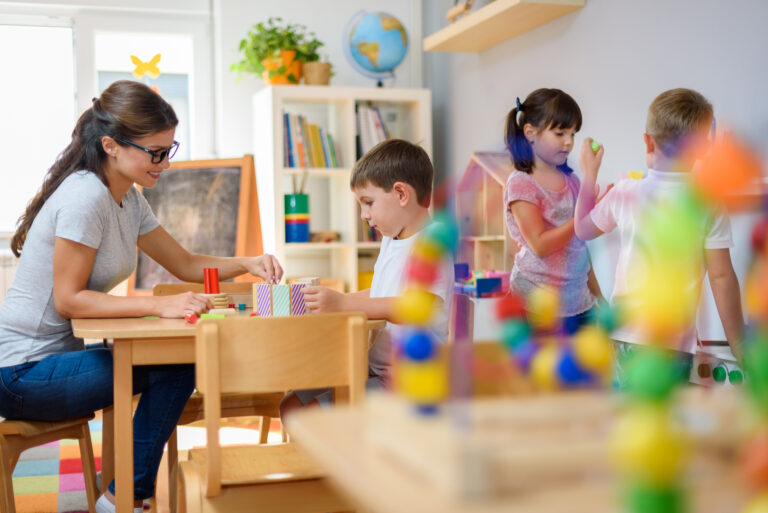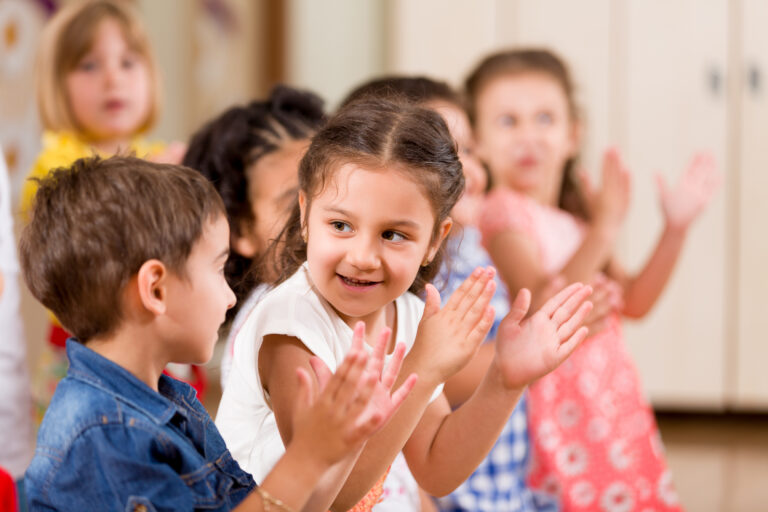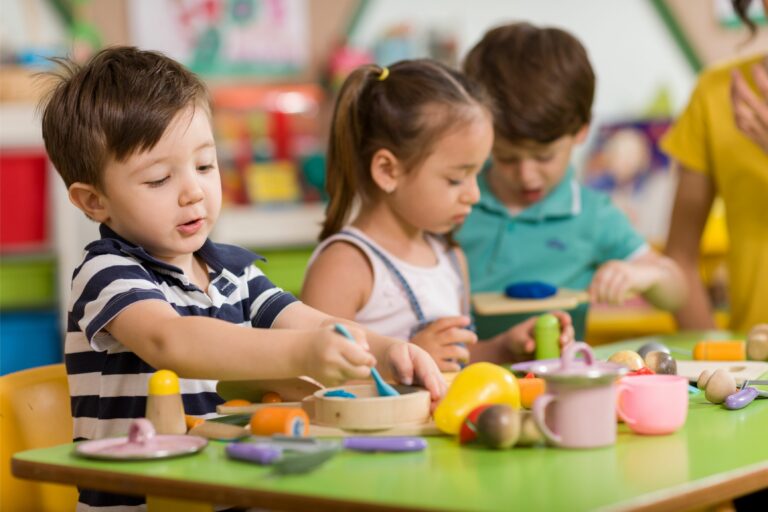 Once in our Pre-Kindergarten classrooms, our teachers take the hands-on learning approach to a new level. Math, science, language, reading, writing, art, and more pave the way to preparing children for Kindergarten. Our curriculum is specially designed around what children need to know to be successful, creative thinkers and doers in an elementary classroom setting.
Explore Our Pre-K Classrooms
Our Littleton Pre-K program is designed to help your child gain essential life skills, communicate more effectively, and work well in groups.
Enrolling is as easy as 1-2-3!
At Small World Learning Center, we put safety first to protect our families and staff. To learn more about enrollment and to schedule a tour, contact us online or call today.
Watch this short video that takes you through our center and explains a little bit about each classroom.
We've committed to providing current and prospective families with all the resources they need to feel confident in their choice of child care providers. We invite you to explore our free resources, and if you ever need more information or want to talk with someone in person, we're just a phone call away at (720) 853-0032.
Starting to Discover the ABCs
The Pre-Kindergarten program at Small World Learning Center helps your child get ready for kindergarten and beyond. We focus on building a strong foundation in literacy and numeracy, while also providing opportunities to explore and discover the world around them — including appropriate introductions to the ABCs and writing their name!
Developing Friendships and Feelings
In addition to academic skills, our Littleton Pre-K program also helps your child develop important social and emotional skills. Through group activities and play, they will learn how to interact with their peers, share materials, and resolve conflicts — all essential life skills that will help them in school and beyond.
In pre-K, we'll be focusing on your child's social skills in preparation for kindergarten. Your child will practice communicating about big feelings and resolving conflicts with words. They'll also discuss themselves and their families, as well as learn about each other's similarities and differences.
Every Day is a New Adventure
In our Pre-Kindergarten program, your child will also have the opportunity to explore a variety of hands-on activities and experiments. Science, art, music, and movement are all integral parts of our curriculum, and we believe that every day is a new adventure!
Building Brains and Bodies
Your prekindergartner's mind is ready for simple addition, subtraction, and science predictions! That is why we focus on cognitive skills in our math and science lessons. They'll also get moving for several hours each day.
Ready for Kindergarten and Beyond
When your child graduates from our Littleton Pre-K program, they will be well prepared for kindergarten and beyond. They will have developed strong academic skills, social and emotional skills, and a love of learning that will stay with them for a lifetime. Contact us today to learn more about our Pre-Kindergarten program at Small World Learning Center!